You are here

Contrarian Indicator?
Contrarian Indicator?
Submitted by Majerko Investment Management LLC on June 1st, 2017
My long time readers and clients know that I am a big believer in contrarian indicators. In essence, it is not following the herd. As Warren Buffett states "Be fearful when others are greedy and greedy when others are fearful". If you look at the chart below, only a little more than half of US adults are invested in the stocks even after a long bull market.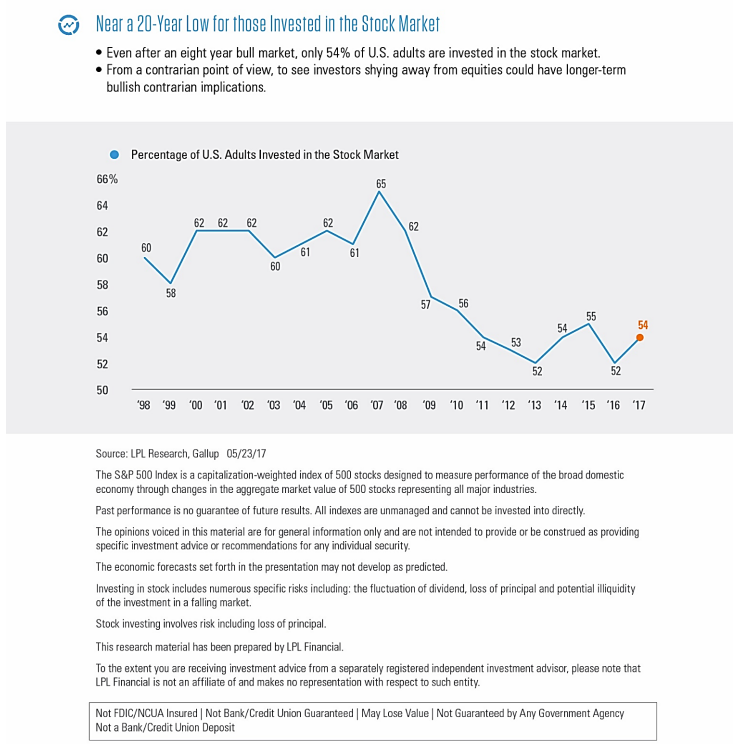 The last peak was about 65% back in 2007 before the financial crisis. With investor participation near 20 lows that suggest to me that there may be more of the "herd" to get back into the market potential driving it higher. It at least looks to me like a solid "contrarian indicator".
Cordially,
Terrence J. Majerko