You are here

Wall of Worry
Wall of Worry
Submitted by Majerko Investment Management LLC on March 7th, 2018
I have long contended the old axiom, "the market climbs a Wall of Worry" is profound indeed. I came across this chart that illustrates this fact so well! Just take a look at the chart just going back from the onset of the financial crisis and it is really rather amazing. Look at all the events to worry about on that chart. It practically fills up the whole page.
That looks like a "Wall of Worry" to me if ever there was one. Yet the market moved higher. I have no doubt that the next 10-year chart will be filled up similarly with things to worry about because guess what. There always are. It's when there aren't any worries is when I will worry.
Cordially,
Terrence Majerko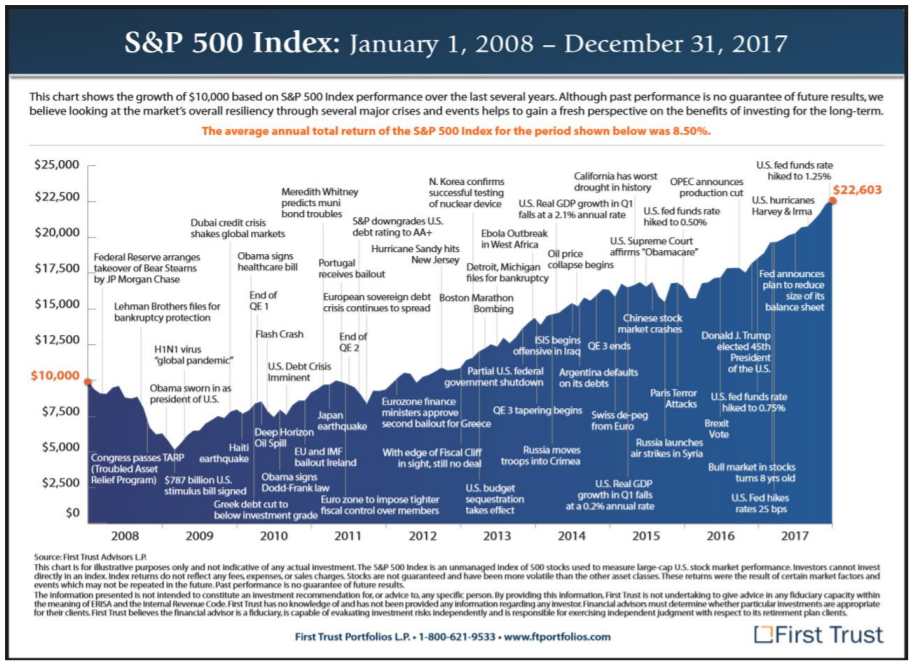 *Disclosure: The opinions voiced in this material are for general information only and are not intended to provide specific advice for an individual. The economic forecasts may not develop as predicted and there can be no guarantee that strategies promoted will be successful.