You are here

Stock Valuations
Stock Valuations
Submitted by Majerko Investment Management LLC on April 12th, 2018
One of the measures I look to when valuing the stock market (S&P 500) is the Price/Earnings (P/E) ratio. It is a good gauge to see how expensive or cheap stocks are, compared to historical averages.
The market has come a long way since that dark bottom in March of 2009, yet we are now pretty close to our 25 year average in forward P/E ratio valuations. What does the chart below tell me?
It looks to me that we are neither over-valued nor under-valued right now. So if we can continue to grow earnings, there should be more gains in the stock market in the long run.
I do not see much froth in the market as the recent correction has seemed to fix that problem. So as always, earnings are the key, and I see no bubble at this time.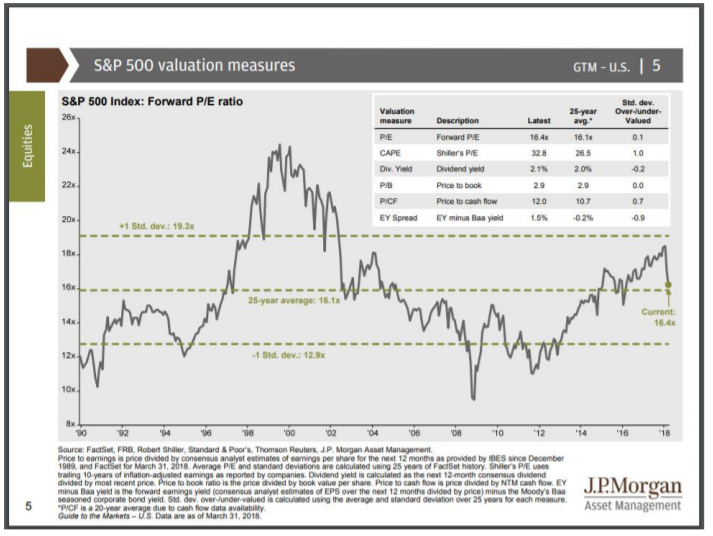 *Disclosure: The opinions voiced in this material are for general information only and are not intended to
provide specific advice for an individual. The economic forecasts may not develop as predicted and there
can be no guarantee that strategies promoted will be successful.
All indices are unmanaged and may not be invested into directly.
Stock investing involves risk of principal.