You are here

Staying the Course
Staying the Course
Submitted by Majerko Investment Management LLC on February 12th, 2018
I came across the chart below and though it would be timely to show you.
I know the recent volatility can be unnerving, but you can see from the chart below it is really nothing new. It just seems that way because we had previously gone through a period of unusually low volatility which may have bred complacency. Check out the chart below and you can see some of the large and frequent intra-year declines yet the stock market (S&P500) has continued to go up in the long term.
This is why STAYING THE COURSE is normally the right decision over time. Because if you go to the sidelines you may be missing the potential rebound and as we all know, the markets can move quickly in either direction. Not only that, if you move out when do you know when to get back in. You have to be right twice.
BOTTOM LINE
As the chart below illustrates volatility and the stock market go hand in hand. So in my opinion, STAYING THE COURSE in volatile periods like now makes the most sense to me.
Cordially,
Terrence Majerko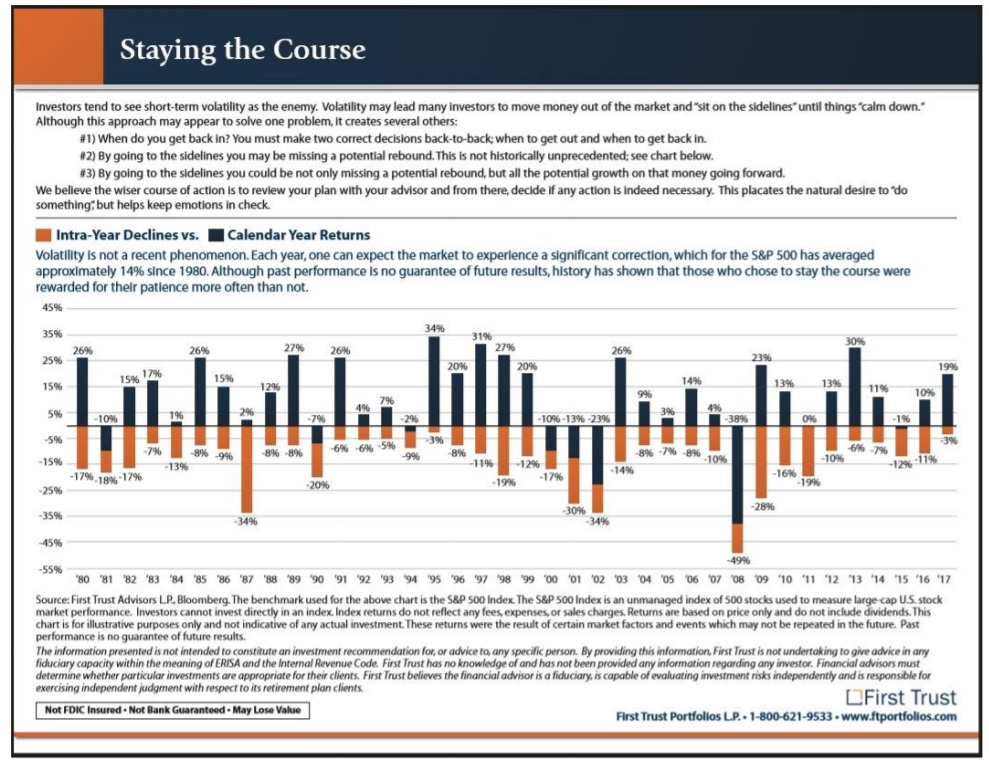 *Disclosure: The opinions voiced in this material are for general information only and are not intended to provide specific advice for an individual. The economic forecasts may not develop as predicted and there can be no guarantee that strategies promoted will be successful.