You are here

Risk vs. Return
Risk vs. Return
Submitted by Majerko Investment Management LLC on July 24th, 2018
I came across the charts below and thought it would make a good discussion on the whole Risk vs. Return argument.
The bottom line is that while in any one year returns of asset classes are random, the corresponding risk of any particular asset class is more predictable. If you study the charts you can surmise that the most potential returns can also be the most risky.
It is this knowledge that helps us construct investment portfolios for our clients.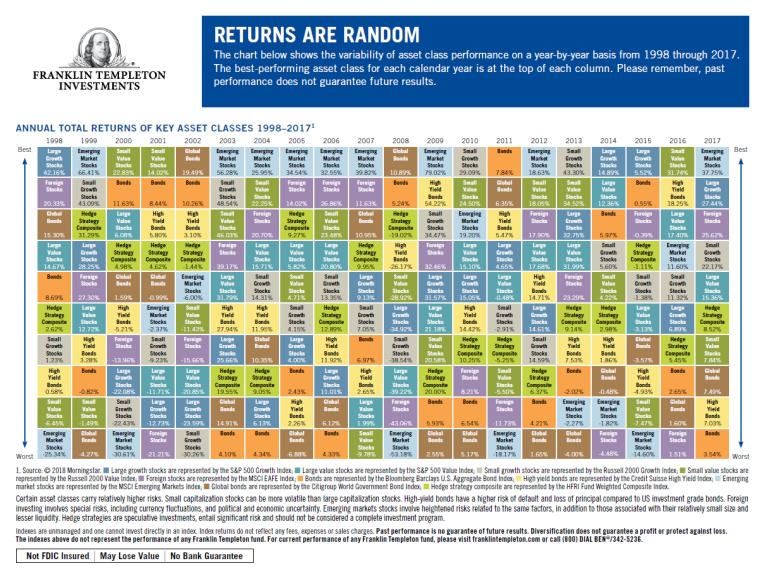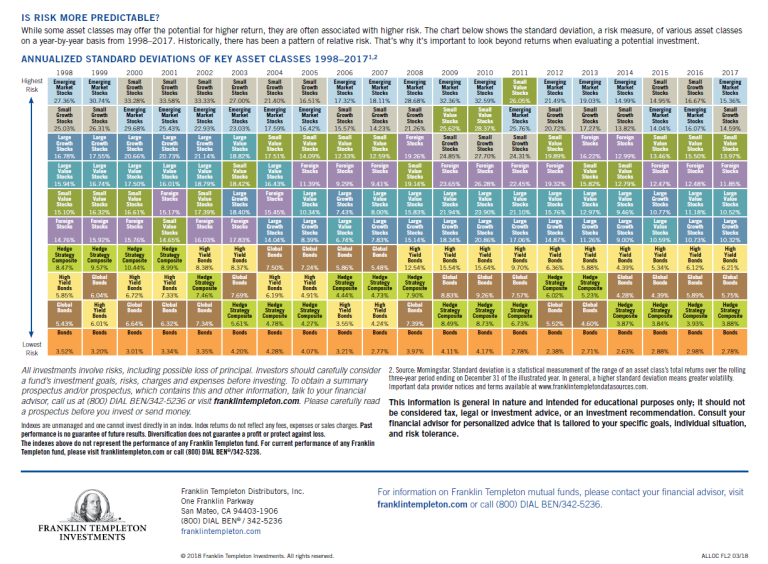 *Disclosure: The opinions voiced in this material are for general information only and are not intended to provide specific advice for an individual. The economic forecasts may not develop as predicted and there can be no guarantee that strategies promoted will be successful.