You are here

Patience
Patience
Submitted by Majerko Investment Management LLC on May 22nd, 2018
I thought I would revisit a golden oldie from my blog post past because I feel it is more important than ever. It's the question I am most often asked.
What is the most important quality you need to have to be a successful investor?
The answer? Patience.
Any one-year performance is a coin flip, but the longer you commit to an investment plan, the higher the probability of success you have. This is illustrated by the chart below. I guess the old saying that "patience is a virtue" holds true and can be financially rewarding as well.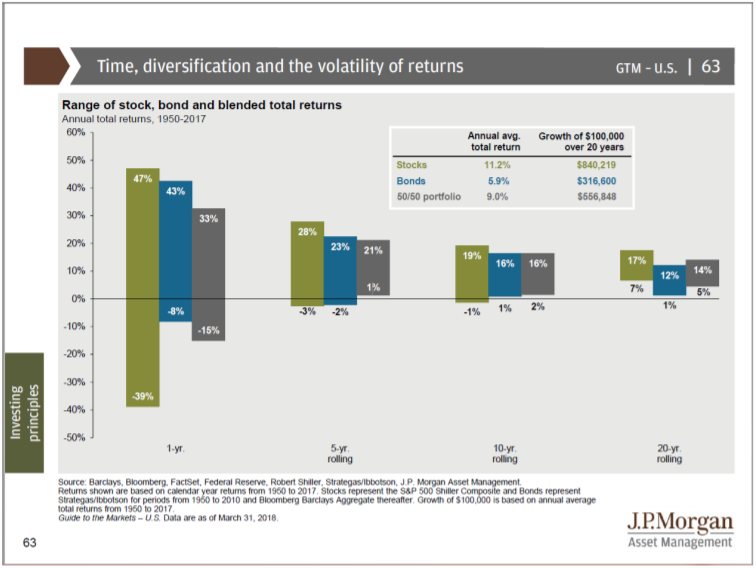 *Disclosure: The opinions voiced in this material are for general information only and are not intended to provide specific advice for an individual. The economic forecasts may not develop as predicted and there can be no guarantee that strategies promoted will be successful.​ All past performance referenced is historical and is no guarantee of future results.