You are here

The Height Indicator?
The Height Indicator?
Submitted by Majerko Investment Management LLC on November 15th, 2017
I came across this chart and found it funny. I wanted to share it with you.
Check it out!
As the Federal Reserve Chairs' got shorter, interest rates have fallen. President Trump's new nominee is now taller than its last. Could interest rates then begin to rise? My guess is yes, but the Fed Chair's height size is purely coincidental, right?
Cordially,
Terrence Majerko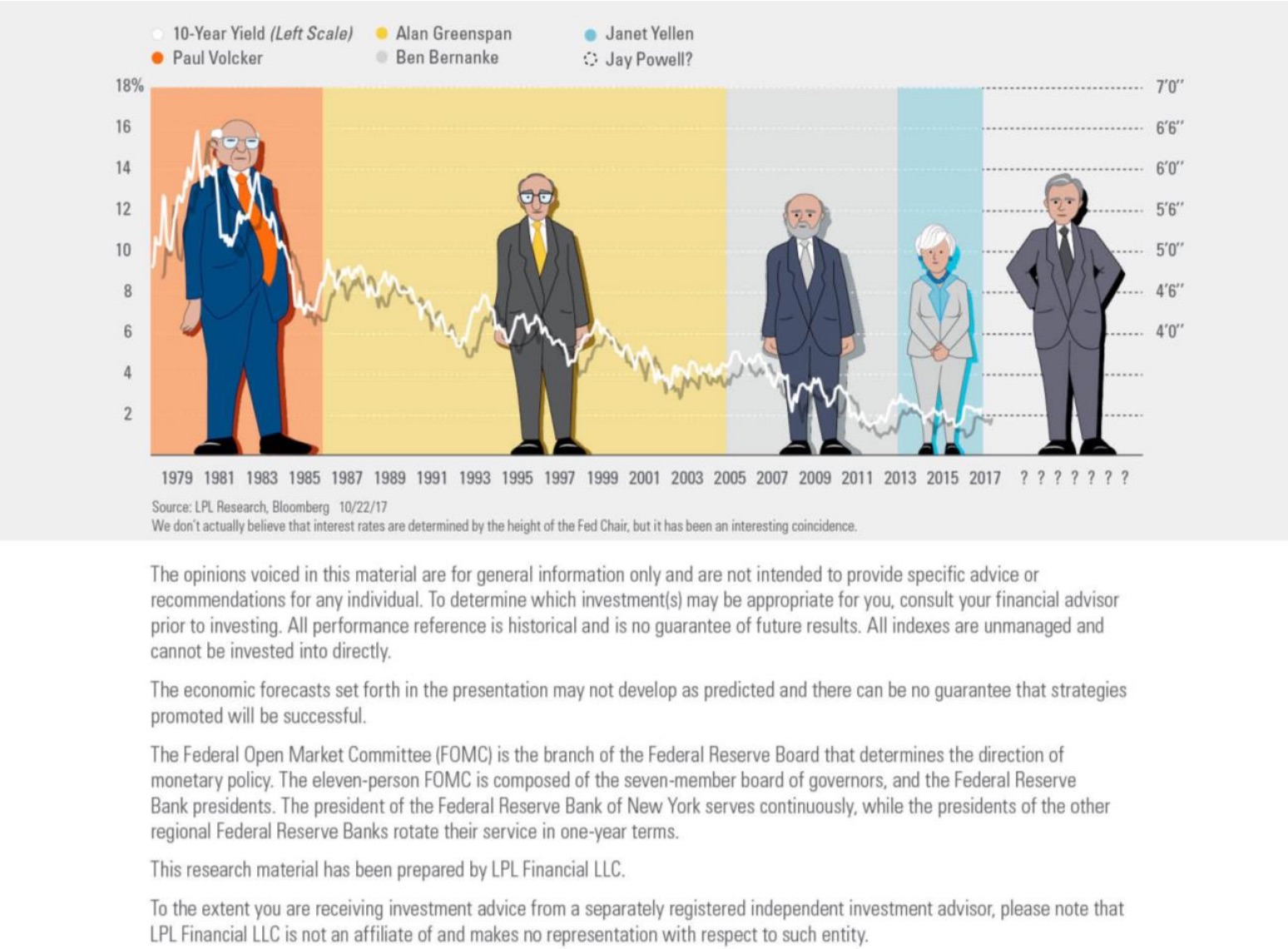 *Disclosure: The opinions voiced in this material are for general information only and are not intended to provide specific advice for an individual. The economic forecasts may not develop as predicted and there can be no guarantee that strategies promoted will be successful.